Please email with any questions or if additional photos are needed.. 
stone@nni.com

Payments can be made with Personal Check, which requires 10 business day bank clearance, but money order is preferred. PA residents must pay 6% sales tax unless you have a valid resale number. We mail to the United States only. Purchaser is responsible for Priority Mail and Insurance Costs.

EARLY HOMESPUN CHECK SMALL BONNET

This wonderful old bonnet is in a great bittersweet check homespun cotton .. it has simple hand quilting stitches on the brim area .. old brown check wool repair …  it has charming old small wear age holes in areas .. you can see this when the bonnet is held up to the light .. there are two ties for under the chin ..

Measures 6 5/8" long .. we are not seeing the old early small bonnets, this one is from a private collection …  it is a very charming simple hand sewn infants bonnet in that hard to find color of bittersweet check homespun  ….

                                                      Price ~ $165.00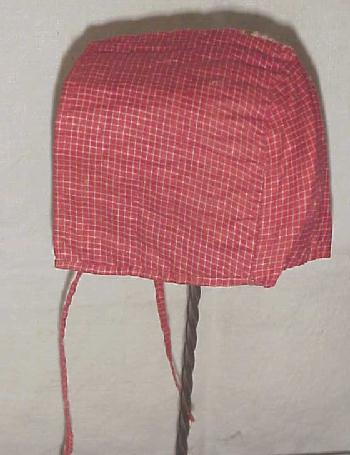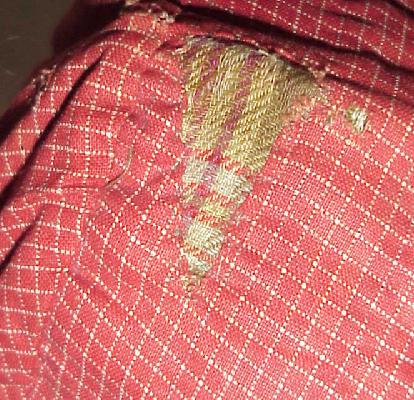 Picture Showing Old Brown Repair ...